Over the past decade, both Ronaldo and Messi have amassed numerous individual accolades, an extraordinary feat considering their current ages of 37 and 35, respectively.
Yet, the burning question persists: Which of these fierce rivals ultimately emerges victorious in their professional rivalry, and what factors contribute to their supremacy? Is it possible, or even fair, to compare them at all? Let us delve deeper to seek some insight.
Ronaldo vs Messi: Early Struggle and Youth Career
Hailing from central Argentina, Messi was born and raised, facing the adversity of a growth hormone deficiency. However, after relocating to Spain and joining Barcelona at the tender age of 13, the club generously agreed to cover the costs of his treatment.
Since then, Messi's trajectory has been nothing short of remarkable. He made his competitive debut at a mere 17 years old and swiftly captured the attention of the football world, securing his first Ballon d'Or and FIFA Player of the Year Award by the age of 22.
On the other hand, 'Cristiano Ronaldo dos Santos Aveiro' was born into a financially struggling family on the islands of Madeira. Ronaldo encountered his own health obstacle when diagnosed with a racing heart at the age of 15.
After undergoing a successful operation, the determined young Ronaldo embarked on his senior club career, starting with Sporting CP, before making a move to Manchester United in 2003 at the age of 18. He played a pivotal role in helping the team secure three consecutive Premier League titles before clinching the Ballon d'Or and FIFA Player of the Year honors at the age of 23.
In the much-debated rivalry of Messi versus Ronaldo, it is worth noting that Messi has an unprecedented record of winning the Ballon d'Or award on seven occasions. On the other hand, Cristiano Ronaldo has earned this prestigious recognition five times.
Ronaldo vs Messi: Style of Play
Messi and Ronaldo diverge primarily in their playing style. The Argentine maestro is renowned for his virtuosity and mesmerizing ball control. Despite his diminutive stature, Messi possesses a low center of gravity that facilitates swift changes of direction and accelerations, often leaving defenders in despair.
His dribbling skills are widely regarded as some of the best in the history of the game, captivating spectators. Additionally, Messi's passing and shooting abilities are equally remarkable, further enhancing his all-around game.
On the other hand, the Portuguese sensation showcases a slightly contrasting approach. It can be argued that Ronaldo does not possess the same magical finesse as Messi.
However, he compensates with his imposing physical attributes. Standing tall, strong, and exceptionally athletic, Ronaldo injects a new dimension into the game.
His presence on the field elevates the pace, intensity, and physicality, making the match more dynamic than ever before. Combining both physical prowess and technical skills, Ronaldo often gains an advantage in the eternal Ronaldo vs Messi battle. Consequently, he has rightfully earned his place as one of the greatest footballers of all time.
| | | |
| --- | --- | --- |
| | Messi | Ronaldo |
| Nationality | Argentina | Portugal |
| Club | PSG | Al-Nassr |
| International Appearances | 174 | 198 |
| International Goals | 102 | 122 |
| International Trophies | 3 | 2 |
| Club Appearances | 885 | 970 |
| Club Goals | 715 | 715 |
| Club Trophies | 36 | 29 |
| Hat tricks | 57 | 62 |
| Ballon d'Or | 7 | 5 |
Ronaldo vs Messi: 'Talent' vs 'Hard work'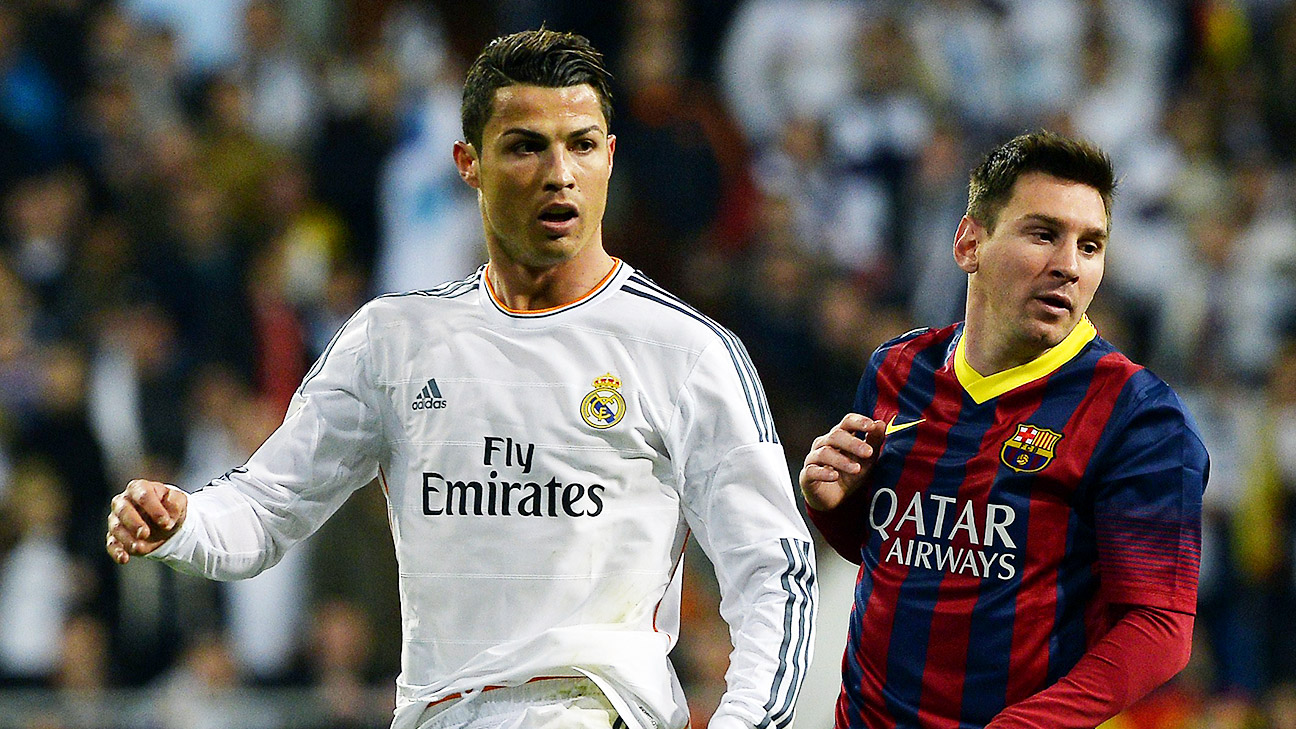 One of the key points of contention when comparing these legendary players revolves around Messi's 'Talent' versus Ronaldo's 'Hard work.'
In his early days, Ronaldo, a rather slender boy, astounded the world by demonstrating how relentless hard work and unwavering determination can lead to a remarkable and unforeseen transformation. Presently, the Portuguese athlete stands as one of the fittest footballers on the global stage.
Meanwhile, Messi possesses physical attributes that inspire admiration, such as his direct running style, prowess in the air, and minimal time spent on the sidelines due to injuries.
Although not initially renowned for his free-kick abilities, the Argentine has evolved over the years to become the best free-kick taker and playmaker in the world.
Ultimately, talent alone cannot flourish without the foundation of hard work, and hard work alone cannot reach its full potential without inherent talent. It is the unwavering combination of uncompromising hard work, dedication, and innate talent that elevates these extraordinary individuals above the rest of the footballing crowd, solidifying their status as some of the greatest footballers of all time.
Conclusion: Who is better Messi or Ronaldo?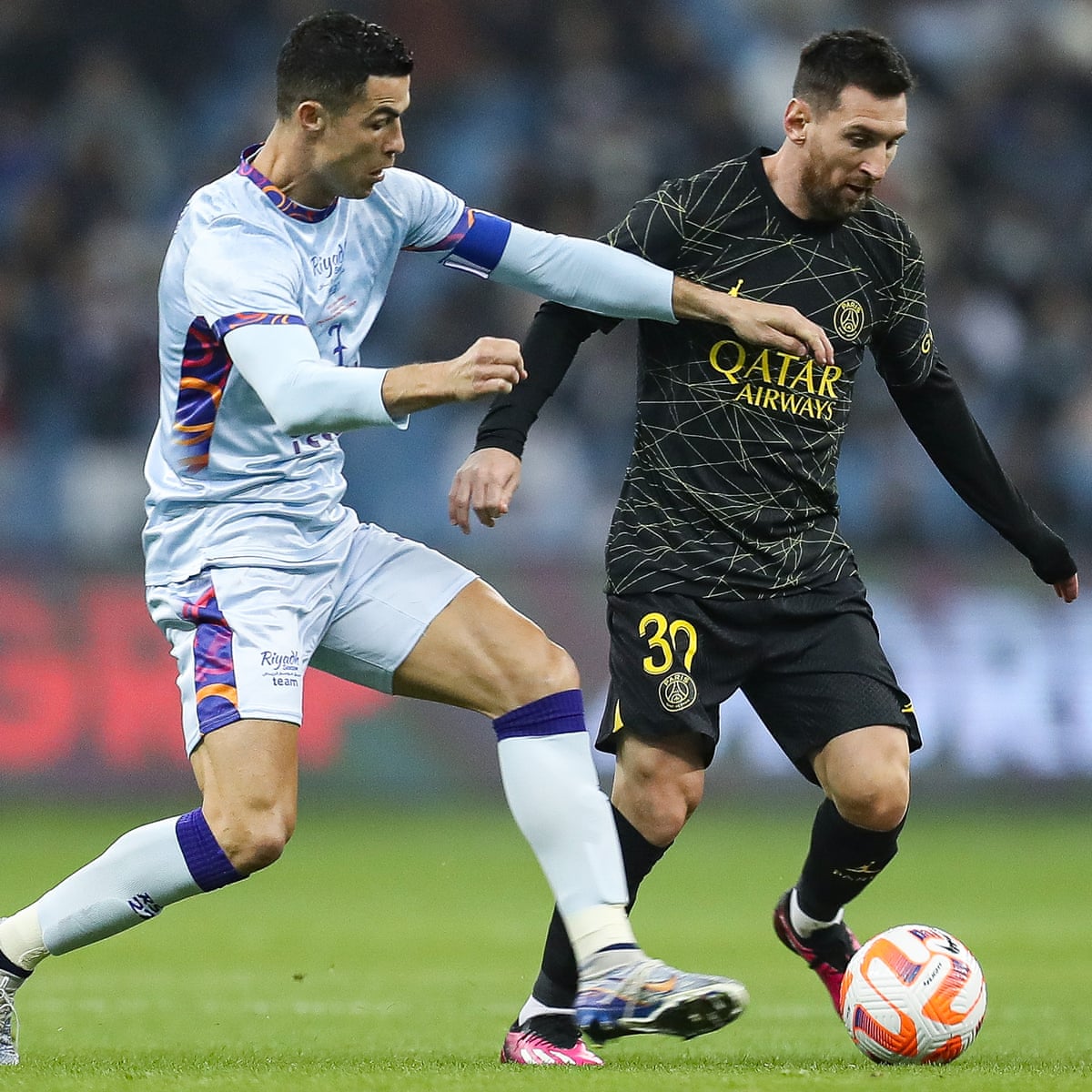 Reaching a definitive conclusion or comparison in the ongoing Ronaldo vs Messi debate is no simple task, and perhaps it shouldn't be attempted.
Instead, we should consider ourselves fortunate to witness the era in which two of the most exceptional players to have ever graced the football field compete head-to-head. Their remarkable achievements both individually and as part of their respective teams, combined with their distinct styles of play, contribute to their greatness.
Moreover, both Ronaldo and Messi bring immense value to those participating in fantasy football leagues. Their ability to consistently deliver goals and assists, which are crucial for strikers and vital for accumulating fantasy football points, is a true blessing for fantasy football enthusiasts.
">