The 36-year-old showcased his extraordinary talent with a brilliant first-time finish from Nicolas Gonzalez's precision pass in the 32nd minute, opening the scoring for Argentina.
He wasn't finished, adding to his tally with a clinical finish, capping off a splendid team move just before halftime.
This victory extended Argentina's impressive winning streak in the qualifying campaign for the 2026 World Cup, making it their fourth consecutive win.
Messi's leadership and goal-scoring prowess have undoubtedly played a pivotal role in their recent success.
After the match, Messi was all praise for his Argentine teammates
Speaking after the match, Messi expressed his admiration for the current Argentina team, suggesting that they could be on the cusp of becoming the best team in history.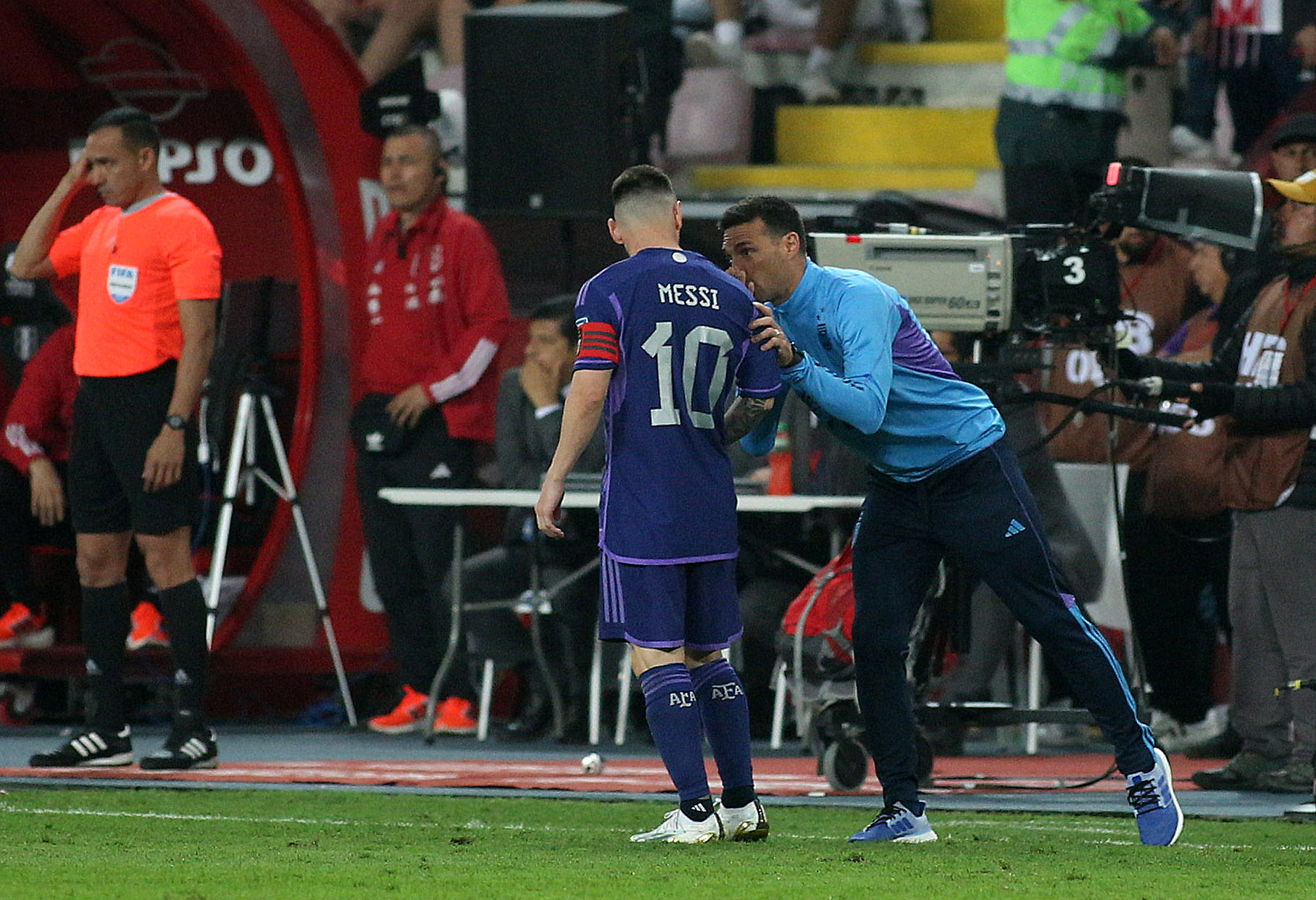 "This team is incredible; every time they play, they are very close to being the best in history," Messi stated. "On a game level, I think we have grown. After winning the World Cup, we are confident, very loose, more united and firm. Hopefully, we can continue to grow."
Messi's hunger for success was evident as he came close to securing a hat-trick in the second half. However, his third goal was ruled out for offside following a VAR review.
Argentina's head coach, Lionel Scaloni, praised the team's understanding of Messi's style of play, which has greatly benefited their performance. "The team has understood Messi for a long time; it benefits him, and he feels comfortable," said Scaloni. "I hope he plays as much as he can because everyone is happy to see him on the pitch."
As Messi continues to set records and lead Argentina's charge in international competitions, the question of whether he will secure the 2023 Ballon d'Or remains a hot topic.
Messi has previously mentioned his plans to retire before the 2026 World Cup, which will be held in the United States, Canada, and Mexico. However, if his recent performances are any indication, his legacy in the world of football is far from complete.
">