In the fiercely contested tournament, the top Indian team, Gods Reign, under the leadership of Robin, managed to secure the second position. Their remarkable gameplay showcased their abilities as they scored 171 points while notching up 73 eliminations. The team's valiant efforts earned them a substantial prize of Rs 20 lakhs.
The third place was claimed by another South Korean team, Emtek Stormx, who secured 153 points and managed to secure two Chicken Dinners. They left a lasting impression by winning the first and last matches of the tournament.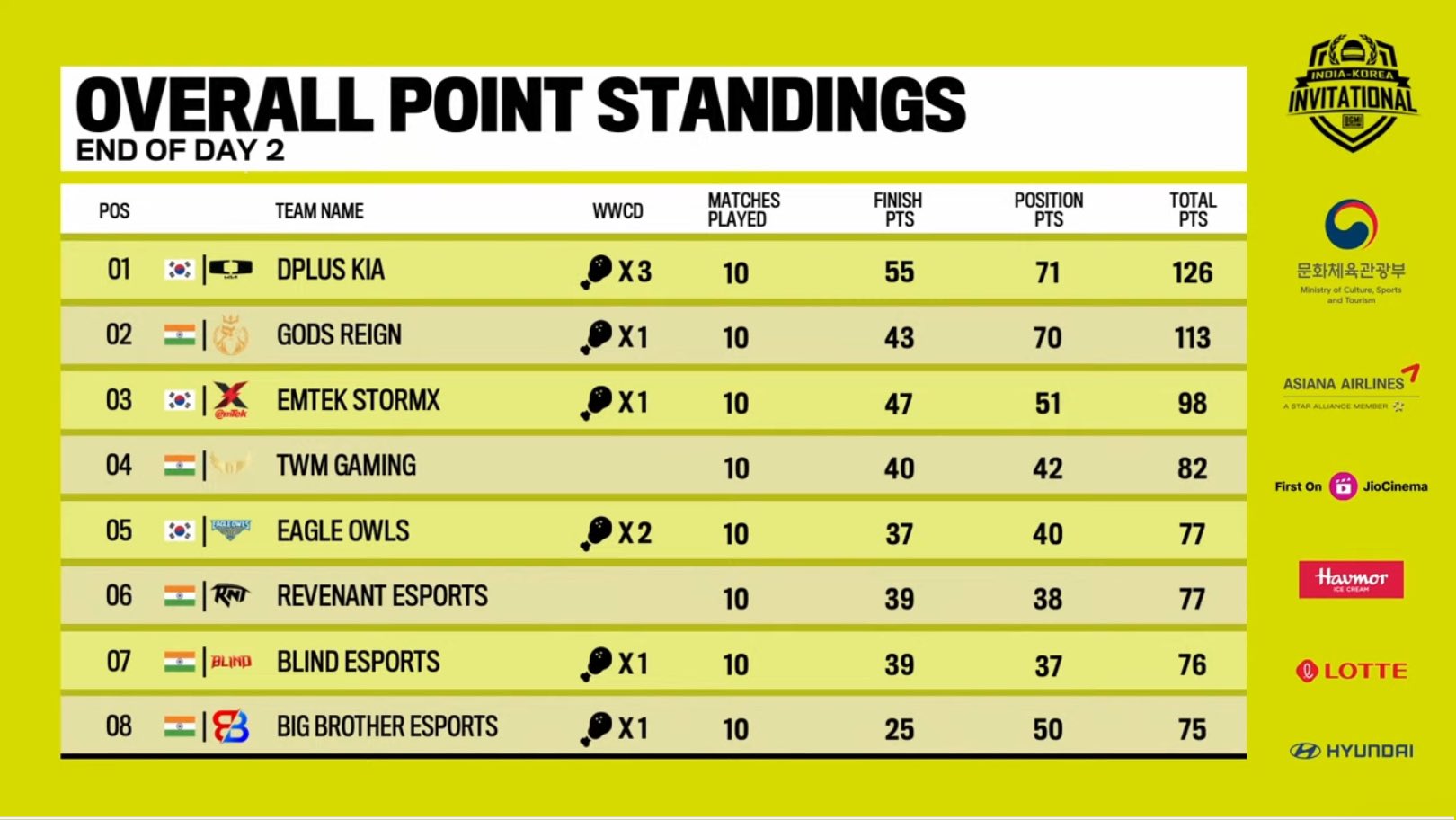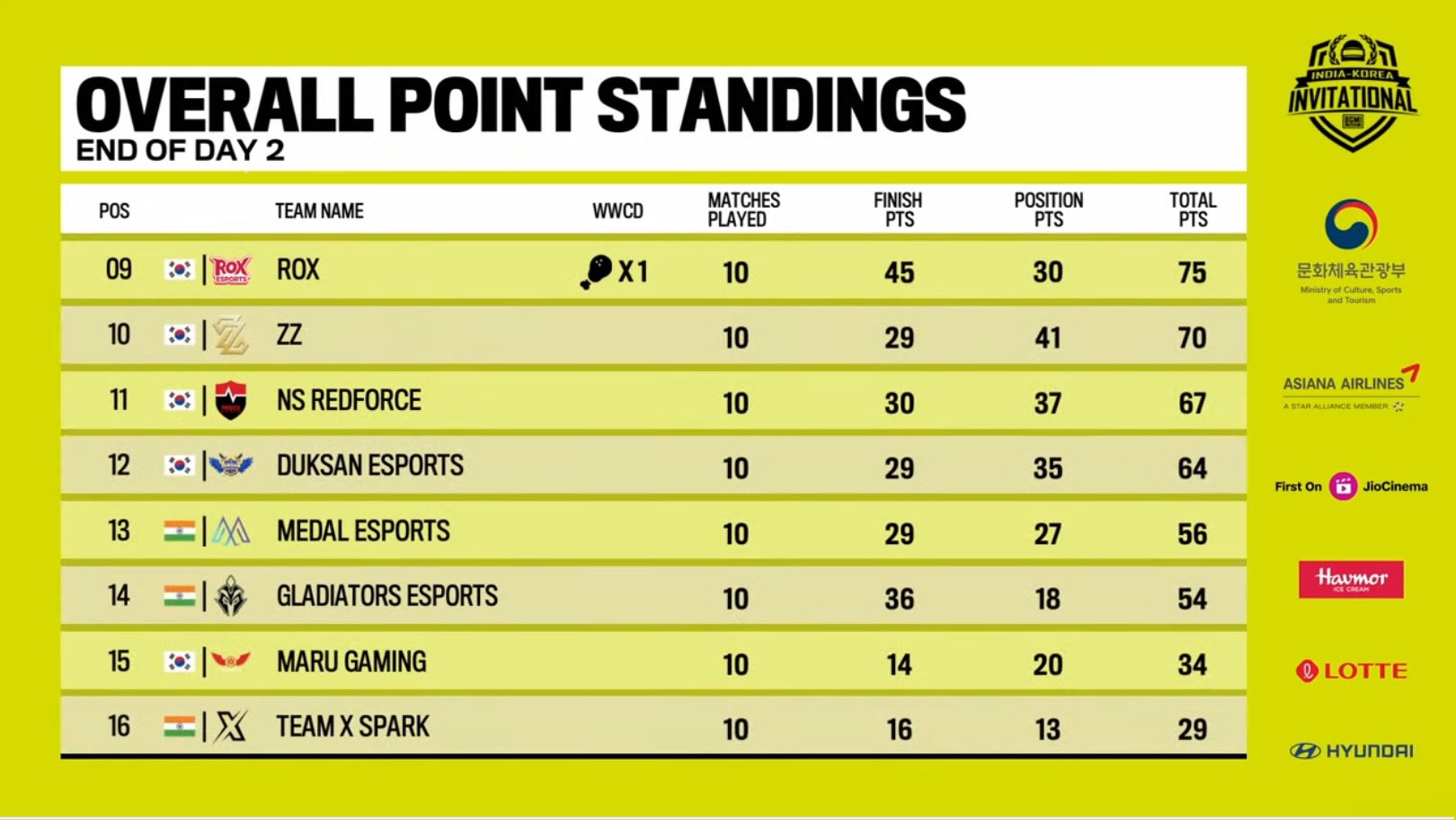 Meanwhile, Blind Esports, which finished in fourth place, made a strong comeback in the final two days of the competition, exhibiting their resilience.
Revenant Esports, while not securing a Chicken Dinner, managed to achieve a commendable fifth-place finish, demonstrating their consistency and tactical prowess throughout the tournament.
Among other notable performances, Gladiators Esports and TWM Gaming exhibited varying performances, showcasing their strength, particularly on the tournament's final day. Gladiators Esports secured the seventh position, while TWM Gaming finished in ninth place.
However, not all teams could meet the expectations set for them. Duksan Esports, despite their impressive title as the PMPS Season 3 champions, couldn't shine in the BGMI India vs Korea Invitational 2023, ending up in the twelfth position.
Teams like Big Brother and Team XSpark, despite their strong contender status in BGIS 2023, failed to make a significant impact, ultimately finishing in the fourteenth and sixteenth positions, respectively.
The BGMI India vs Korea Invitational 2023 was a thrilling showcase of talent, strategy, and determination, with Dplus KIA emerging as the champions, while numerous teams left their mark with their impressive performances.
">