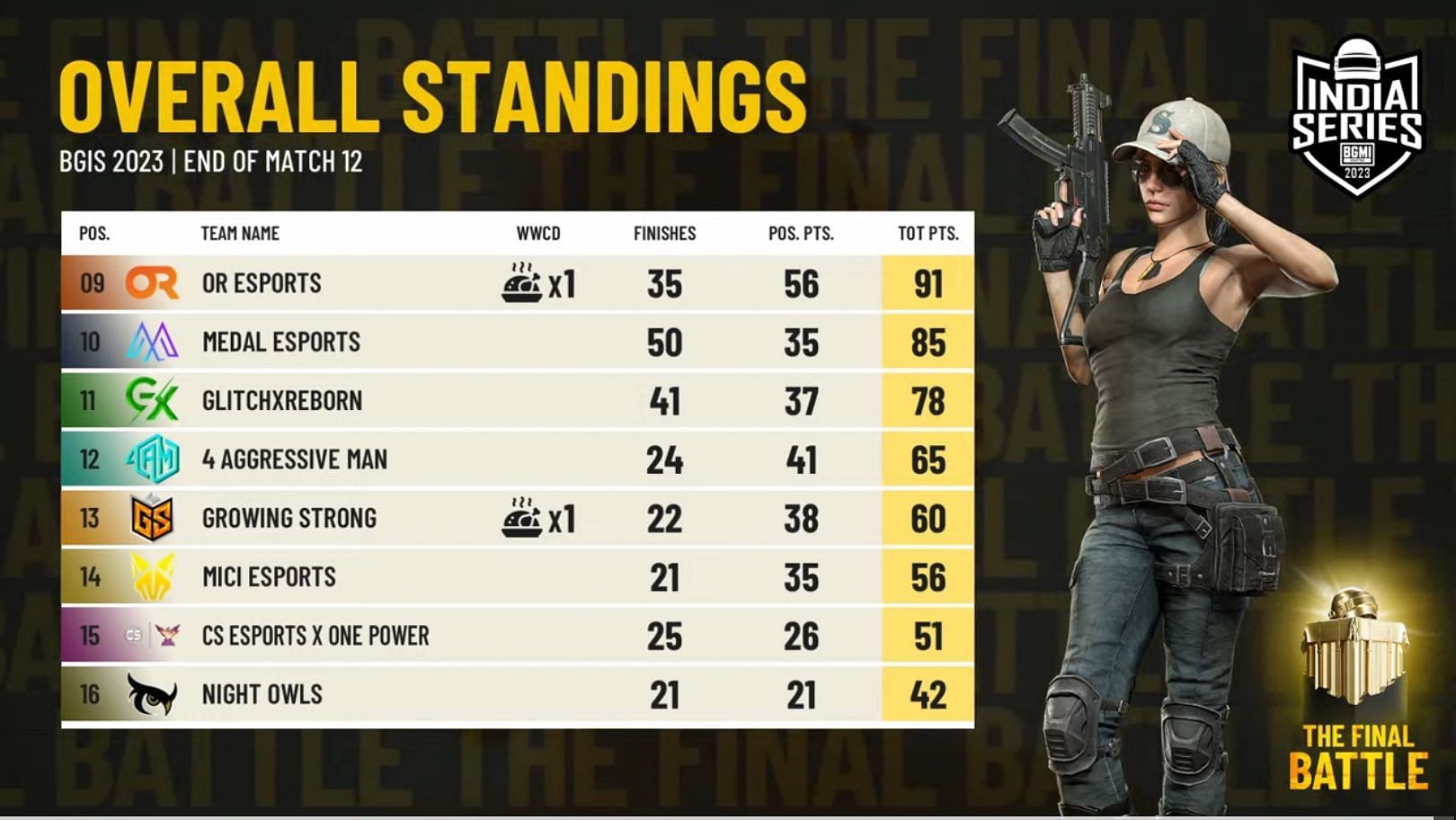 Uzumaki from Big Brother Esports stood out with 6 solo finishes. Gladiator Esports secured the second position, amassing 24 points, with 12 finish points. OR Esports and Medal Esports had a better match and scored 13 and 12 points, respectively.
With Days 1 and 2 dominated by seasoned squads, the tournament has witnessed a spirited resurgence from teams like Big Brother Esports, MICI Esports, TWM Gaming, and GlitchxReborn.
As the BGIS 2023 progresses, spectators can anticipate thrilling matchups and an exciting Day 3. The competition is far from over, and the underdogs are poised to make their mark.
">