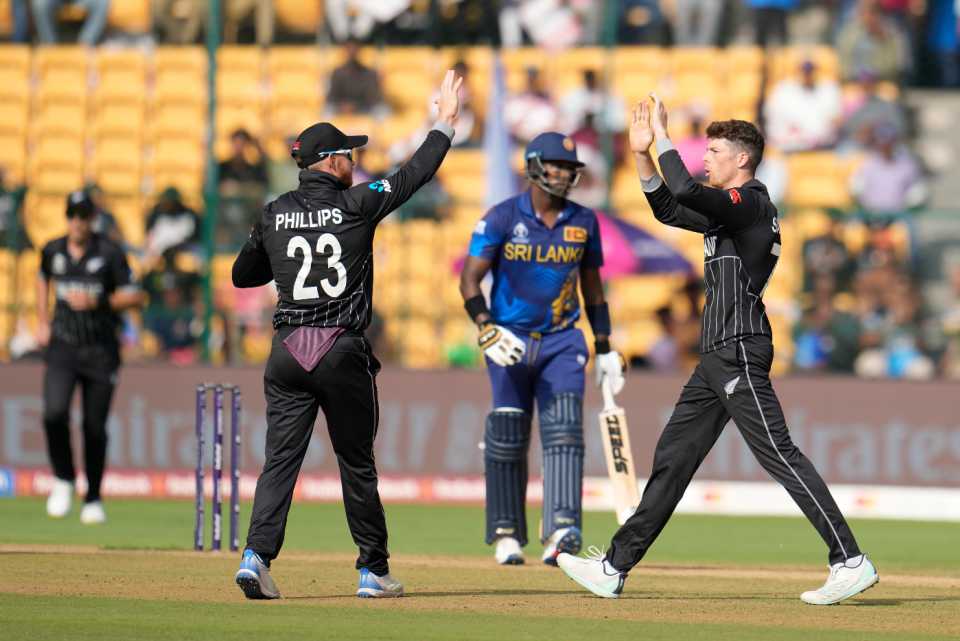 The Mathematical Conundrum: Awaiting Pakistan's Clash with England
Despite their strong position, New Zealand's qualification is still far from certain. The equation hinges on the outcome of Pakistan's final group stage game against England.
If Pakistan secures a victory, it will bring them level on points with New Zealand. However, the real challenge lies in overcoming New Zealand's impressive NRR, currently standing at +0.743.
For Pakistan to surpass New Zealand, the task seems herculean. They must limit England to specific scores to bridge the substantial NRR gap.
Restrict England to 13 runs if they score 300 batting first.
Restrict England to 62 runs if they score 350.
Restrict England to 112 runs if they score 400.
The scenario carries echoes of the 2019 World Cup when Pakistan faced a similar daunting task against Bangladesh. Back then, they needed an improbable margin of victory to surpass New Zealand on NRR.
Afghanistan's Diminishing Hopes:
In the backdrop of these calculations, Afghanistan finds themselves in a grim situation. Despite a commendable effort against Australia, they fell short and are now in sixth place with a NRR of -0.338. A victory in their last fixture against South Africa is imperative, but the margin required for NRR improvement is staggering.
Afghanistan needs to beat South Africa on Friday by 439 runs (if they score 500 batting first) to surpass New Zealand's NRR.
The road to the semifinals seems almost closed for Afghanistan, and the storyline underscores the fine margins and mathematical intricacies that define cricket tournaments.
As the group stage concludes, New Zealand's comprehensive victory and strong NRR put them in a commanding position for a semifinal clash against India.
Meanwhile, Pakistan faces a daunting NRR challenge, evoking memories of a similar scenario in the 2019 World Cup. Afghanistan's hopes, on the other hand, hinge on an astronomical victory against South Africa.
The culmination of these scenarios sets the stage for intense and decisive final group stage encounters, shaping the narrative of the ICC Men's ODI World Cup 2023.
">