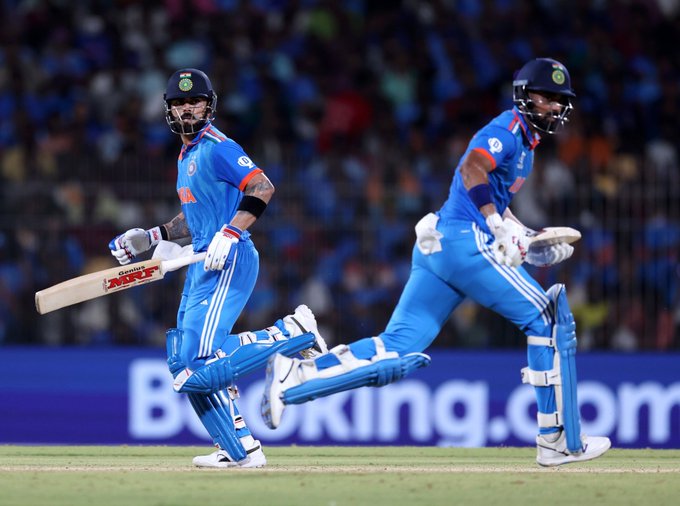 Challenging Conditions at Chepauk
The Chepauk pitch presented its own set of challenges. Initially, there was assistance for the fast bowlers, creating a daunting prospect for batsmen. The wicket offered considerable help to bowlers, making it essential for Rahul and Kohli to adjust their game accordingly.
"There was a bit of help for the fast bowlers with the new ball when we bowled. And later on the spinners came in and they had a lot help from the wicket," Rahul said.
As the match progressed, the nature of the game changed, influenced by the dew factor. The dew on the pitch altered the dynamics, making batting more manageable.
"But I think towards the end – in the last 15-20 overs – the dew played a bit of a part for them; while they were bowling, they changed the ball as well. Once that happened, it did come on a little better," he added.
What followed was a remarkable display of determination and partnership between Kohli and Rahul. Their 165-run partnership not only salvaged India's innings but also propelled them towards an incredible victory.
As the tournament progresses, this memorable victory will undoubtedly serve as a source of inspiration for Team India and their supporters.
">