"I am very grateful to God that I have been blessed with these kinds of moments, so much love from the fans as well and just continue to help the team in any way possible," he added.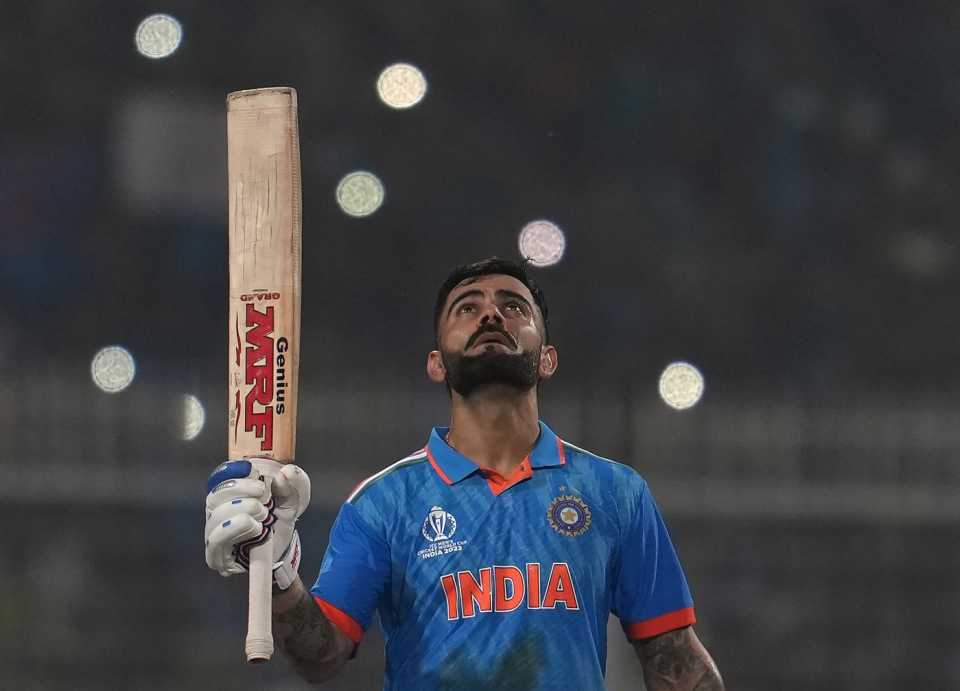 The Challenge of the Pitch:
Kohli's journey to his 49th ODI century was not without its challenges. He walked in to bat in the sixth over, and India had already lost Shubman Gill in the 10th over, leaving the team at 93 for 2.
Kohli noted that the pitch conditions were tricky, and as the overs progressed, the wicket's nature changed, making batting progressively more challenging.
"It was a tricky wicket to bat on," Kohli said. "We got a great start through Rohit and Shubman, and then when I got in, my job was to keep that momentum going, but as soon as the ten overs got over, the ball started gripping and the wicket started slowing down as the ball got older.
His role was clear: bat deep and take the game to the final overs. Kohli succeeded in anchoring the innings and guiding India to a competitive total of 326, despite initial setbacks.
"Our roles are different - me and Shreyas, we wanted to string in a partnership and to be honest, as soon as we lost Shubman and Rohit within ten overs, my role was to bat deep and bat till the end because that's what I have done over the years and that's what the communication from the team was well; I bat and guys bat around me and then Shreyas started hitting a few,"
"So, we were not thinking that we would get 327 but that's what happens when you dig deep and you take the game into the last few overs then you can get a few more than you thought," Kohli added.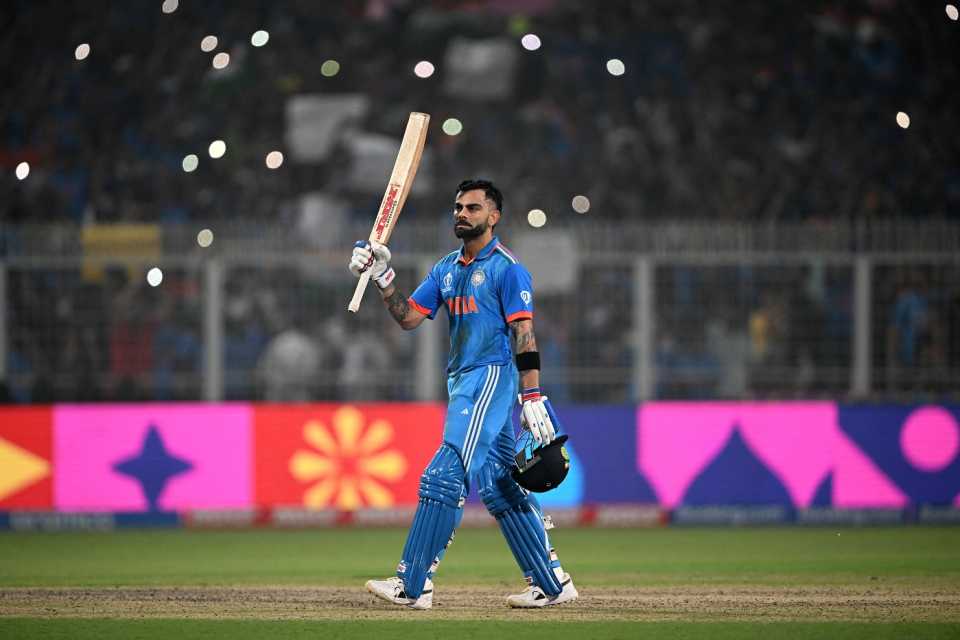 Kohli's century against South Africa added to his stellar year in ODI cricket. With over 1000 runs and five centuries in 2023 alone, he boasts an average of 72.18 and a remarkable strike rate.
This marks the eighth time that Kohli has scored more than 1000 ODI runs in a year, surpassing Tendulkar's record of seven such instances.
As he continues to shine for India in the 2023 World Cup, his form is a vital asset for the team's quest for the coveted trophy. Kohli's achievement is not only a personal milestone but also a moment of pride for the entire nation, celebrating the legacy of Indian cricket's batting legends.
">