And their batting, especially the top order is firing and it's scary the way they are playing at this stage without much fear," Hathurusingha told reporters ahead of the India game.
Enjoyment is the key recipe for the success of any team, and the Indian team is no exception, said the former Sri Lankan international.
"It looks like they are enjoying their cricket at the moment and their home World Cup, and there is a lot of support," he added.
The coach shared an update on Shakib's fitness
Bangladesh captain Shakib al Hasan, who is recovering from a left quadriceps niggle, underwent a productive net session. However, Hathurusingha clarified that Shakib would only participate in the World Cup match against India if he felt fully fit.
"He (Shakib) had a good batting session yesterday. He did a bit of running between the wickets as well. We are waiting for the result of the scan we did today. We haven't tried his bowling yet. We will assess him tomorrow morning and make a decision," Hathurusingha said.
"If he is not ready to play, we won't risk it. If he is ready, there's a chance of him playing tomorrow (Thursday)," the coach added. "First, it is the medical staff who give us their opinion. They give the green or red light. They give us the indication where the player is. If they think it is not risky, the player is given the choice of playing the game or not. It comes to the captain and coach whether they want the player or not. If he is wanted in one or both disciplines," he added.
World Cup matches are important
Hathurusingha emphasized that the previous victories against India in ODI meetings would not have any impact on the upcoming World Cup league stage match. He stated that World Cup contests are distinct from regular matches, and for Bangladesh to overcome India, they will have to produce their best cricket.
"We had success in the recent past against India but it is a different ball game in the World Cup. We are hoping to have a complete performance. India, the in-form team in the World Cup, has had a not-so-good game, and (if) we play to our potential, it will serve us. We need to start well," he stated during an interaction with the media.
Batsmen need to show their potential believes the Bangladesh coach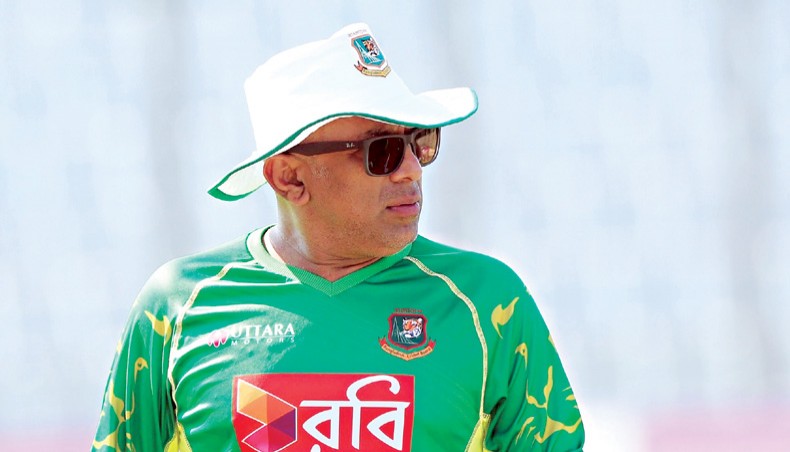 Hathurusingha acknowledged that Bangladesh needs to deliver a stronger batting performance than their recent matches to challenge India. He highlighted that the wicket in the upcoming game is favourable for batting and emphasized the importance of complete team performance.
"This wicket is probably the best batting wicket we have come across so far. Even the practice wickets were similar. We had a really good net session yesterday," Hathurusingha said.
"We haven't put up a complete performance with the ball and bat. We are expected to do a complete performance. We know that when we play as a team and perform to our capabilities, we have beaten big teams. We have done well in the past. I think we, fingers crossed, have one of those days," he added.
">