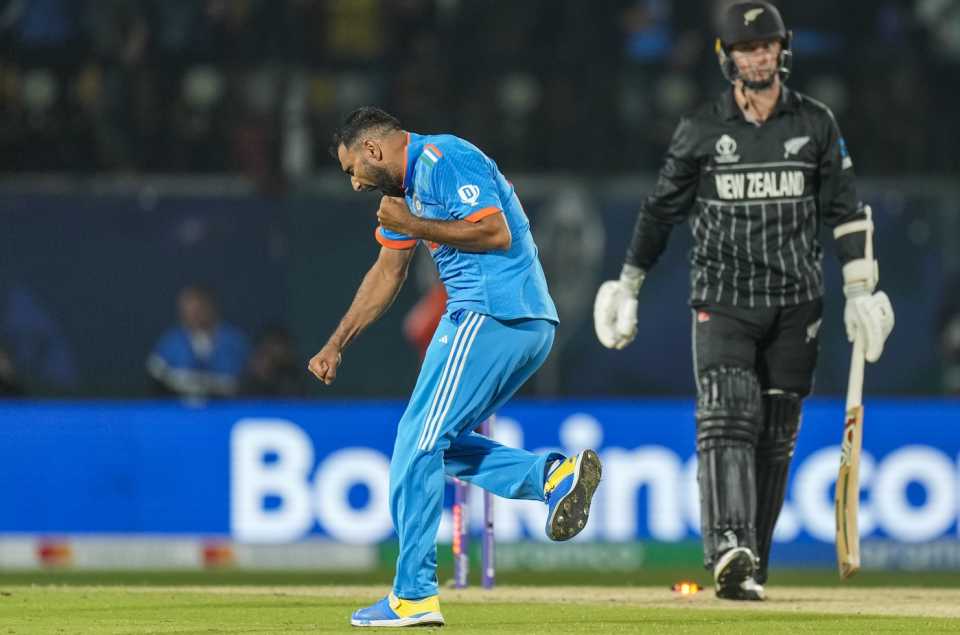 Steady Bowling at the Death
Following the fall of key wickets, India managed to regain control by not conceding any boundaries for 40 crucial deliveries during the death overs. Glenn Phillips tried to break free with a six but was soon dismissed, thanks to Rohit Sharma's safe catch.
In the death overs Mohammed Shami displayed his brilliance. He executed two perfect yorkers that dismantled the stumps of Mitchell Santner and Matt Henry in successive deliveries.
Although Mitchell hit a six, he soon departed, giving Shami a five-wicket haul in his first game of the World Cup.
The clash between India and NZ in Dharamsala witnessed a dramatic turn of events. Daryl Mitchell's remarkable century, coupled with India's strong fightback led by Mohammed Shami, made this match an unforgettable moment in the 2023 ICC Cricket World Cup.
">