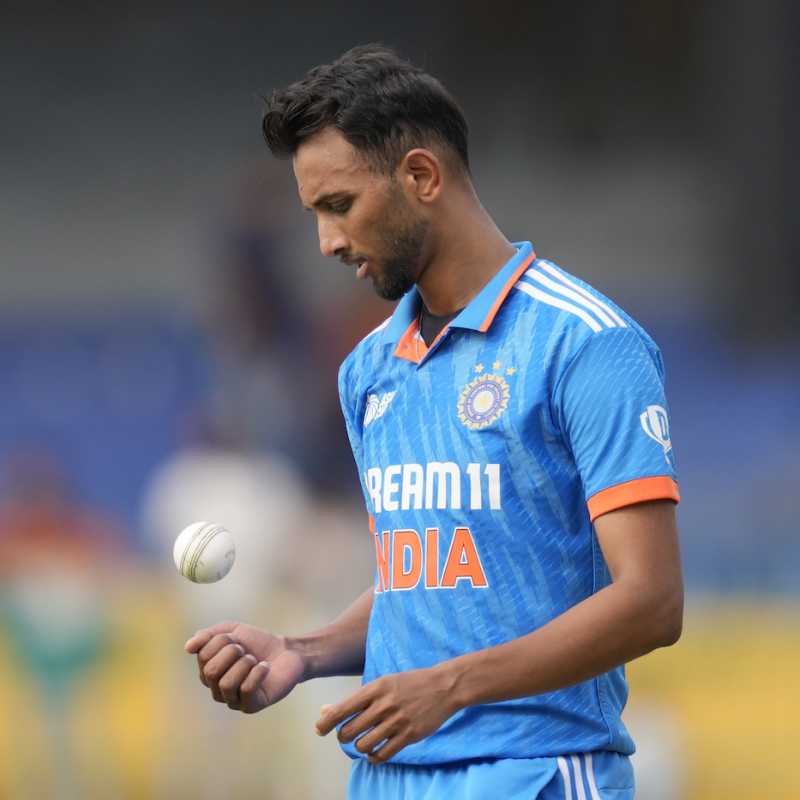 Krishna now faces a significant challenge as he assumes the role of replacing Hardik Pandya. While he has shown promise in his brief international career, the competition for a place in India's formidable pace attack is indeed a daunting task.
Krishna will have to rise to the occasion and deliver when the team needs him the most.
With the approval of India's replacement player by the Event Technical Committee, Prasidh Krishna is now eligible for selection in the crucial World Cup clash against South Africa.
Presently, India and South Africa hold the top two positions in the World Cup standings. The victor in this high-stakes encounter in Kolkata will gain a significant advantage in securing the first spot in the group stage of the tournament.
Fans of Indian cricket can't wait to witness the outcome of the upcoming showdown against South Africa. The remainder of the World Cup promises to be an exciting and unpredictable journey for the Men in Blue.
">