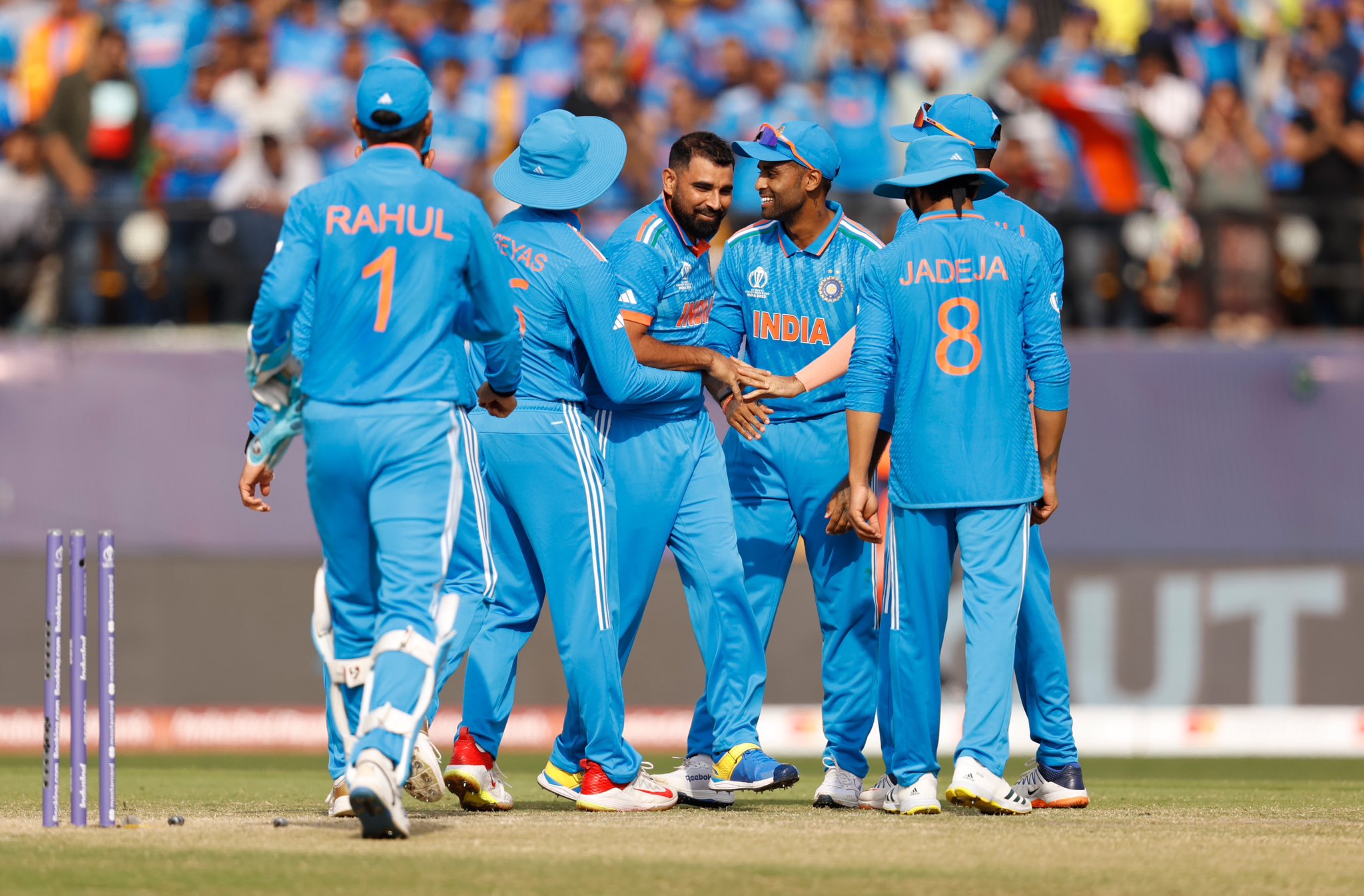 Courtesy: Shreyas Iyer/X
In response, Virat Kohli, the stalwart of Indian cricket, showcased his brilliance with the bat, amassing an impressive 95 runs from 104 balls. Kohli's partnership with the Indian opener, Rohit Sharma, who contributed 46 runs from 40 balls, laid the foundation for India's successful chase.
The middle-order heroics of Ravindra Jadeja, who remained unbeaten with 39 runs from 44 balls at the seventh position, further solidified India's position.
In an earlier decision, India's skipper won the toss and elected to field, inviting New Zealand to set a target. The Indian bowling attack, led by Shami, proved to be a formidable force.
Shami secured five crucial wickets for just 54 runs in his allotted ten overs, while Kuldeep Yadav played a supporting role with two wickets for 73 runs in ten overs. Together, they dismantled the New Zealand batting lineup, restricting them to a total of 273 runs in 50 overs.
Daryl Mitchell's magnificent century went in vain
Daryl Mitchell emerged as New Zealand's shining star, notching a century with 130 runs off 127 balls. Rachin Ravindra added a valuable contribution of 75 runs from 87 balls, guiding their team to a fighting total after overcoming early difficulties.
Despite their recovery, the New Zealand batting order crumbled under the relentless assault of the Indian bowlers, with the last six wickets falling for just 30 runs.
India faced a setback ahead of the match as all-rounder Hardik Pandya was ruled out due to an ankle injury. His absence was compensated by Suryakumar Yadav, who joined the team, while Shami replaced Shardul Thakur in the bowling lineup.
India's convincing victory in this crucial World Cup encounter marks their fifth consecutive win in the tournament, reinforcing their status as strong contenders for the coveted title.
The cricketing world eagerly awaits the unfolding drama and brilliance in the days to come as the World Cup progresses.
">