The Ekana Cricket Stadium, the battleground for this clash, has hosted 12 ODI matches, with nine of those games favouring teams bowling first. The average score for teams batting first at this venue is 229 runs.
The highest total recorded in Lucknow during this ODI World Cup is South Africa's 311/7. Notably, India's lone ODI match at this venue resulted in a loss to South Africa, with the Proteas securing a nine-run win in a 40-over contest.
The Ekana Cricket Stadium in Lucknow is known for being batsman-friendly with some spin assistance due to the slow pitch. Indian players have limited experience on this pitch, having played just one ODI match at the venue in 2022, which they lost to South Africa by nine runs. England, on the other hand, will be playing their first ODI match at this stadium.
Accuweather predicts that the afternoon weather in Lucknow will be somewhat hazy, ensuring that rain won't disrupt the India vs. England match. The humidity is expected to be at 30 percent, and there is no chance of precipitation.
Cloud cover is anticipated to be around 13 percent, and temperatures will fluctuate between 18 and 31 degrees Celsius.
Virat Kohli's Dominance Over England
Indian skipper Virat Kohli boasts an impressive record against England in ODIs, with an average of 43.22 in 35 encounters. Kohli has accumulated 1,340 runs, including three centuries and nine fifties when facing the English side.
In the ongoing 2023 World Cup, Kohli has already contributed 354 runs to India's cause, featuring a century and three fifties. As India's batting linchpin, Kohli enters this pivotal clash with two fifty-plus scores.
Key Stats for Indian Batsmen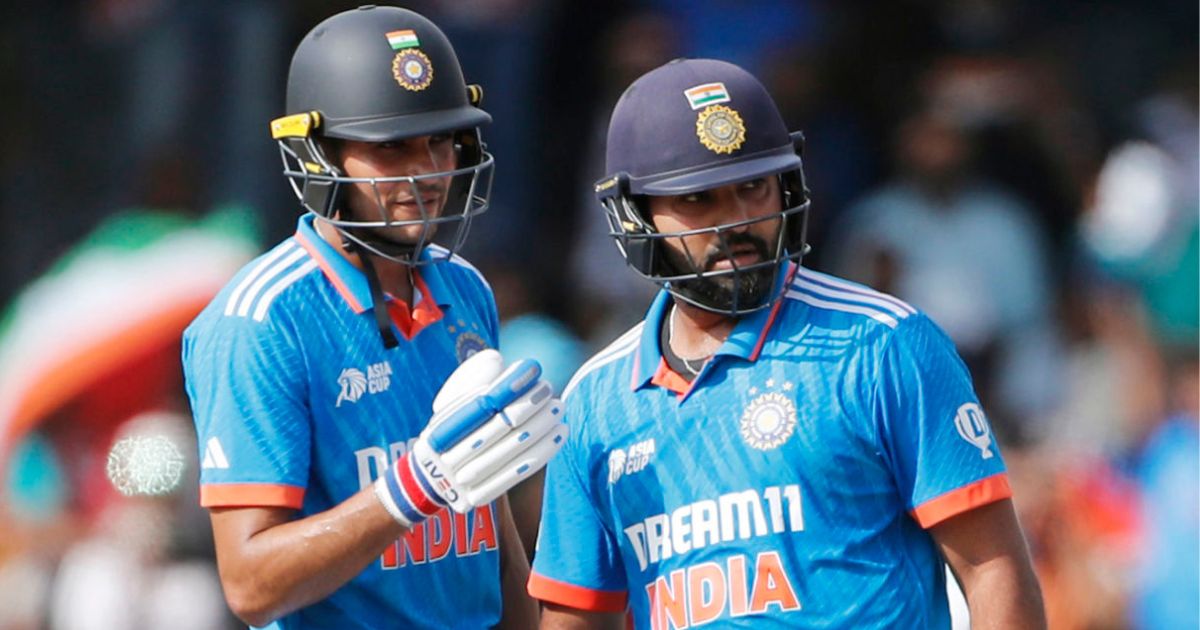 India's batting arsenal is laden with talent, and key players have been delivering consistently. Opener Rohit Sharma is just 31 runs away from reaching 1,000 ODI runs in 2023, a testament to his remarkable form, which includes two centuries and seven fifties.
Shubman Gill leads the run charts for 2023 ODIs, having amassed 1,325 runs at an exceptional average of 66.25, featuring five centuries. KL Rahul, another dependable performer, holds a remarkable ODI World Cup record, averaging 59.77 in 14 matches, with a tally of 538 runs and four fifty-plus scores.
Bowling Prowess: Jadeja, Kuldeep, and Bumrah Shine
India's bowling department is bolstered by stellar performances from key bowlers. Ravindra Jadeja stands out as India's most successful bowler against England in ODIs, with 38 wickets to his name.
Kuldeep Yadav has been a revelation in 2023, claiming 41 wickets and earning the distinction of India's most successful bowler this year. In the ongoing World Cup, Kuldeep has added eight wickets to his tally.
Jasprit Bumrah, ever the force to reckon with, has scalped 19 wickets in 11 matches since his return, including 11 wickets in the 2023 World Cup.
The clash between India and England promises to be an enthralling battle, with both teams having much at stake. While India seeks to maintain its unbeaten streak and assert its dominance, England is determined to bounce back and keep their World Cup campaign alive.
Cricket enthusiasts worldwide eagerly await the outcome of this captivating contest.
">