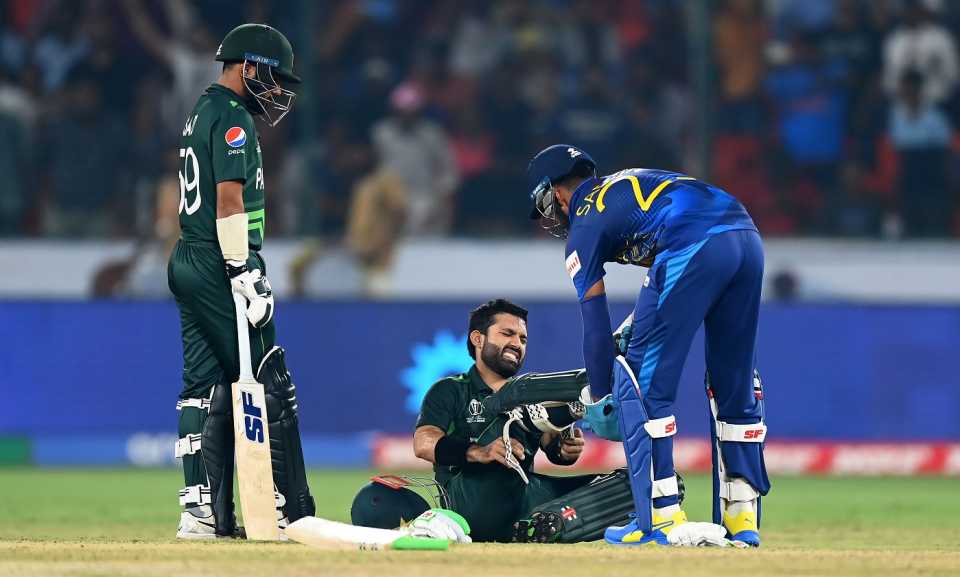 Even though Shakeel departed after contributing 30 runs, Rizwan stood tall, battling all odds, to craft a remarkable century and lead Pakistan to victory alongside Iftikhar Ahmed.
Sri Lanka's Explosive innings
In contrast to Pakistan's shaky start, Sri Lanka began their innings explosively. Although they lost Kusal Perera early, Kusal Mendis and Pathum Nissanka launched a flurry of boundaries.
Mendis, who received a lifeline when he was on 18, seized the opportunity. Both Mendis and Nissanka reached their fifties in the same over, setting a relentless pace for Sri Lanka.
Mendis, in particular, punished the Pakistan bowlers, consistently finding the boundary. At the halfway mark, Sri Lanka had amassed 181 runs after 25 overs.
Mendis continued his assault and notched up a stunning century in just 65 balls, targeting Hasan Ali for a couple of towering sixes before finally perishing in his pursuit of a third consecutive one.
Sri Lanka, undeterred by Mendis' departure, found a new hero in Sadeera Samarawickrama. He carried the momentum forward, and after 41 overs, Sri Lanka seemed poised to reach a formidable total, standing at 294/4.
However, Pakistan made crucial breakthroughs in the death overs. Pakistan's disciplined bowling during this crucial phase restricted Sri Lanka to only 50 runs from the final nine overs, making all the difference in the end.
In an enthralling contest that etched its name in the history of the Cricket World Cup, Pakistan's extraordinary run chase and the splendid centuries from both sides will be remembered for years to come.
">