Afghanistan's captain, Hashmatullah Shahidi, reflected on the tournament, stating, "We gave a good message to the world in this tournament. We played big teams and we fought. The Australia game was in our hands; it was a shock that defeat. There was a lot of learning."
Fast bowler Gerald Coetzee was the star for South Africa, claiming four crucial wickets, while spinner Keshav Maharaj returned impressive figures of 2-25.
Quinton de Kock played a pivotal role with six wicketkeeping dismissals, equalling the World Cup record set by Australia's Adam Gilchrist and Pakistan's Sarfaraz Ahmed.
Looking ahead to the semi-final clash with five-time winners Australia, South Africa seems poised and confident in their pursuit of a World Cup triumph.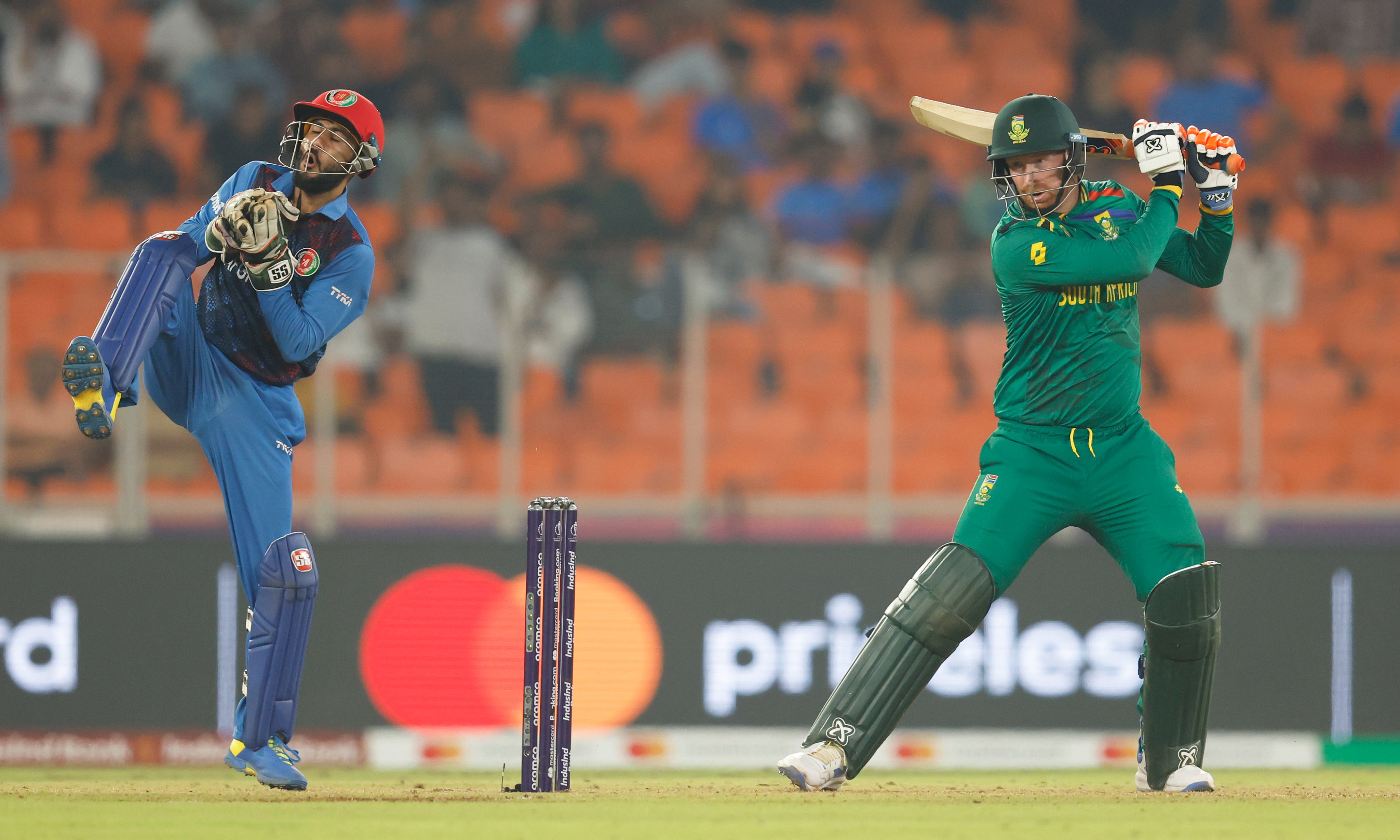 New Zealand are all set to play in the semifinals unless Pakistan pulls off a major upset
In the broader context of the tournament, Pakistan is now the only team that can prevent New Zealand from securing the fourth and final spot in the semi-finals.
However, Pakistan faces a daunting task, needing to defeat the defending champions by 287 runs to surpass New Zealand and set up a semi-final clash with the unbeaten hosts, India.
Despite Afghanistan's courageous efforts, their heartbreaking loss to Australia and New Zealand's subsequent victory over Sri Lanka left them with slim chances of reaching the semi-finals.
With a negative run rate, their World Cup journey concludes, leaving South Africa to prepare for a challenging encounter with Australia in the quest for glory.
Cover image: Afghanistan Cricket Board
">