"We're always putting our front foot forward and trying to press the game as hard as we possibly could. As a captain, that's something that makes me very proud as a leader of the ten other guys out there. It's just unfortunate that we managed to get three hours in over the last two days."
The unpredictable weather played a game-changing role in the outcome of the match. The rain curtailed the fourth day's play and forced a total washout on the final day, preventing England from pushing for a win. Despite their dominant position, England could not control the uncontrollable, and the drawn result left them frustrated.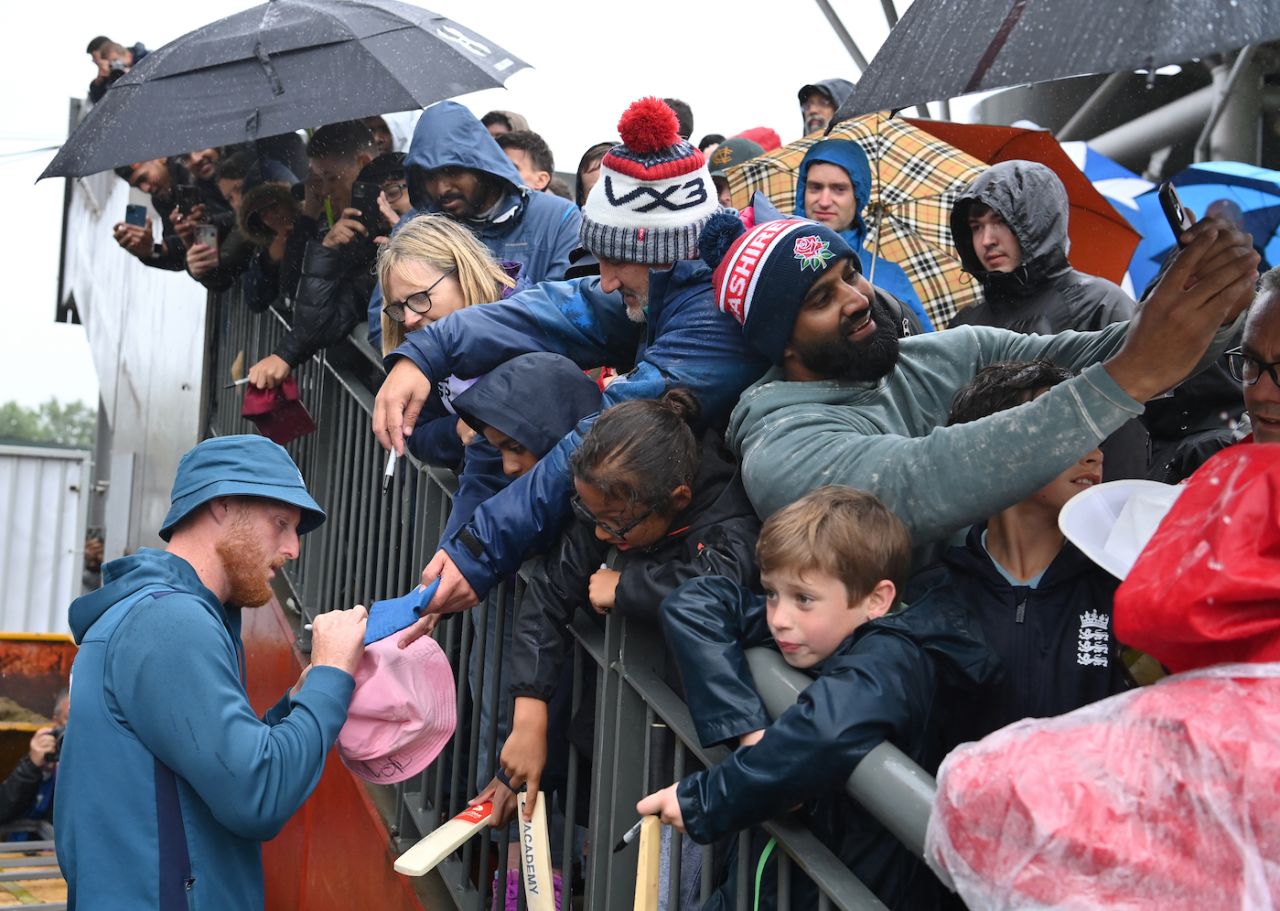 A tough pill to swallow
While the draw was a tough pill to swallow, Stokes was proud of his side's relentless pursuit of dominance. "I think it's the first draw for us, through no fault of our own," he said. "We try and take the positive out of these things. We did literally everything we possibly could.
"The weather didn't help us and we can't change that. It's a tough pill to swallow, knowing that's the reason we sit here with a draw, but we've done everything we possibly could in the hours of play we managed to get. We were completely and utterly dominant throughout the hours of play we had. It's a shame, but, oh well," he added.
Stokes lauded his team's performance in the drawn Test, describing it as "pretty much perfect." England held the upper hand throughout the game, bowling out Australia and scoring at an impressive pace. Stokes was confident that his team executed their plans flawlessly, leaving no room for regret.
"We obviously played some brilliant cricket in those games, [but] we played some cricket that we knew we could have been better at. But in this game I can't actually look back and think, 'We could have been better there', because we were pretty much perfect throughout the whole game.
"Bowling Australia out and then scoring the runs that we did at the pace that we did - I can't really say we got anything wrong about this game, to be honest. It is tough to say we ended up with a draw when we've dominated the cricket that we've managed to get in."
As England prepares for the fifth Test at The Oval, the determination to end the series on a high note remains unwavering. Stokes and his team aim to finish strong, delivering a performance that would etch their names in Ashes history and, more importantly, secure a 2-2 draw, showcasing their indomitable spirit and dedication to the game they love.
">